Ford Radio Code Generator Online
Generate your original Ford radio code in seconds by providing the serial number
Alert
Instant generated code!
You can get the code for your Ford car radio, required after a power interruption (battery change, dead fuse, etc) very easy by providing the serial number. If you have a 2004 or newer radio, you can find this serial on screen by holding the buttons 1 and 6 or sometimes 2 and 6. If your radio is older, you can find the serial on the case side label.
Unlock by model
Need step by step instructions? Check on your radio model or the instructions on this video
Ford radio codes made easy
Whatever the model of your car, you can unlock it!
For Kuga, Puma, S-Max, C-Max cars the process is exactly the same.
How to get Ford radio code
Unlock the code for your Ford radio in seconds!
Find serial
Locate the serial number that identifies your radio on the screen or rear label: where do I find my serial number?
Submit it
With your serial in hand, enter it in the generator form and hit the CALCULATE button! It only needs a few seconds to think.
Ready!
Your radio key code is displayed on the screen instantly after making the payment. Paypal and Card are accepted.
Risk-free code retrieval
By choosing our company, you will have 100% satisfaction guaranteed.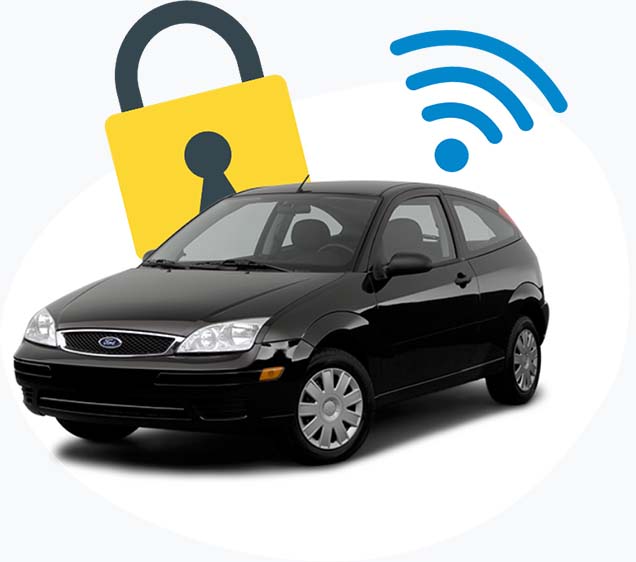 Get your car code safely, without risking your time, money or even your data. We are here to provide a service to the highest standards. Apart from a well-optimized automated system, our team will be happy to help with anything and anytime. We accept secure payments through Paypal and credit or debit card, processed by Stripe. If none of these methods is available to you, you can always buy our
radio codes app in the play store. Every radio code provided by us is insured with a money-back guarantee. If the code you have purchased does not work, we will solve it on the same day or we will refund your money. You can see how our service has seemed to other users like you, in our
Trustpilot profile.
Why us?
You are important to us and that is why we want to make sure that you are satisfied.
Calculate the unique key code for your radio. Use it as many times as necessary.
Benefit from an always active and qualified support for whatever your problem is.
There are no waiting times. Our generator processes all Ford radio codes instantly.
We accept secure payments by PayPal and Card, which are processed by Stripe.
We guarantee that the code you buy works with full and instant money back.
Service rated as Excellent by hundreds of people on the Trustpilot platform.
Looking for a free Ford radio code?
We have thought that perhaps our payment methods are not available in your country or that you cannot even afford to pay for a code. You can unlock your code 100% free of charge by using our free generator.
Frequent questions
The most common doubts based on what the people ask us by chat.
Looking for a different car make radio code?
Do you need a radio code for a car other than Ford? You can unlock Volkswagen, Audi, Skoda, Nissan, Renault and a few more on the freeradiocodes.co.uk website. Our team has been able to verify that the site is 100% secure.
The serial number is a unique set of characters assigned to each radio. It is the only way to identify a radio unit and calculate it's code.
1/3
The serial can be found on the case side label or in some cases, on the screen. To see the details, confirm if you have any of the models listed below or none.
2/3
Turn on the radio so that you can read "Code". If you read "Enter code" instead, see
Press and hold buttons 1 and 6 for three seconds. With this, your unit starts scrolling different info for thirty seconds.
The serial number is the last one shown and has this format: V plus six digits. Example: V100221.
3/3
To find the serial number of your Sony:
Turn ON your radio
Press and hold buttons 1 and 6 for several seconds to enter in service mode, time in which different info displays for 30 seconds.
The serial number is displayed next to last, with this format: SOCD1XBV123456
3/3
Turn on your 4500 RDS unit and hold down buttons 2 and 6 until you see the serial number appear. Example: M123456
3/3
The serial number of any Ford radio model can be found on the label attached to the radio box. To see this label, you must partially remove the radio.
How to remove:
All radios have four extraction holes at sides. These are designed for use with extraction keys that we can order on Amazon or eBay. However, we can also remove it using something like four nails or the wire of a crushed hanger. How to remove a radio without special tools
3/3
Some 6000 CD units doesn't display the serial on the screen but all of them have their serial number written on the box label, which becomes visible when the radio is removed. To remove yours, you need the special removal keys, which you can find on Amazon or Ebay by searching for "6000 cd removal tools".
Once you have the keys, removing your stereo only takes a few seconds. How to extract 6000 cd radio
3/3
Turn on the radio so that you can read "Enter code"
Press and hold buttons 1 and 6 for a few seconds
The serial number appears on the screen like this: FDD2004V123456
3/3
Turn on the radio
Press and hold buttons 1 and 6
Different information begins to appear. The serial number appears last in this format: V plus six digits. Example: V102021
3/3
Some units display the serial differently. In the last ten seconds, identify and copy the sequence that comes after "SN" and starts like this: "FDMCA1EV1234". Besides, the two digits (i.e. "56") that are visible in the sequence next are also necessary. The full serial number would look like this: FDMCA1EV123456
3/3