🔐 Ford Fiesta Radio Code Generator
Unlock the original code of your Ford Fiesta vehicle radio from the serial number
Alert
Instant generated code!
Ford Fiesta radio code by model
Retrieve the code of your Ford Fiesta radio easily. Models 6000 CD, 4500 RDS and others.
Ford Fiesta radio code 6000 CD, 4500 RDS, Sony & Others in 3 steps
Unlock your security code most easily. It also works for the Ghia and Zetec variants.
Find serial
Find the serial number that identifies your Fiesta radio. It is very easy. See where to find my radio serial
Unlock
Fill in your V or M serial number in the generator and if there are no errors, press the CALCULATE button.
Code displayed
After several seconds of processing, your Ford Fiesta's radio code is generated and displayed on the page.
How to enter Ford Fiesta radio code 6000 CD
Some models such as 6000 CD and 4000 RDS have a different process for entering the code.
Turn on the radio and check that the radio is asking you for the code.
If the first digit of the code is a 4, for example, we repeatedly press the 1 button four times. If the first digit serial a 0, it would have to do ten keystrokes.
Repeat this process with button 2, 3 and 4.
Submit your 6000 CD code by pressing button 5.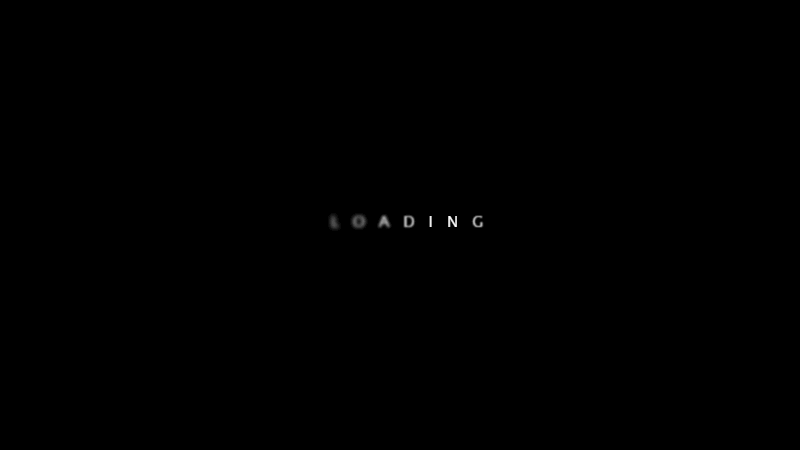 Get your code quickly and safely
Recover your code without surprises or complications. Benefit from good support.
Retrieve the radio code for your Ford Fiesta online in minutes. Our generator covers all radio models, such as 6000 CD, 4500 RDS E-O-N, Sony and basically any model manufactured for Fiesta between 1997 and 2012. The code calculation is instant. For any problem or doubt, benefit from our high-grade support in live chat.
The unlocking service has a fixed cost of 7.99 GBP. Secure payments through Paypal and Stripe are accepted. However, if you need a Ford Fiesta radio code for free and you can't make the payment, contact us by email or live chat.
Frequent questions
Find some of the questions that people ask the most.
4.6
out of 5. Based in 53 reviews
Kevin
Its works great. Fill the Serial number make the payment and get the radio code. 100% works
Molly
Worked right away ! Thank you
Ave
I'm HAPPY to enjoy music in my car!
Claudi
Thank you for this fast processing!!! Great!!!! 5 stars Greetings Claudi
Salvador
Good afternoon, the code you sent me did not work, I am sending you an image of my radio series and this is my email: [email protected]
Biggie Madumbu
Thnk u so much
Rachel Bateman
Quick and accurate
Susan Nash
Excellent very easy to use
A head
Liars. There is a charge
ALBERTINI
Super,ça a marché du premier coup, merci à toute l'équipe
Nitu Robert
Nu funcționează codul , am blocat radioul din cauza dumneavoastră. ????????????
Andy
For the few quid to code not worth attempting to pull dashboard apart
Derrick Prosser
Excellent , been without music now for a number of years, found this site , went and did what was required and I now have music, and it didn't take long . ( FANTASTIC ) 5 star rating all day long.
Dave
Load of rubbish they give me the same code over and over which does not work I sent them screenshot of serial number and they send me back the same wrong code and instructions on how to enter the code so glad I didn't pay the £7.00 for the code
darren lamond
excellent service
Kroner
Sehr schnell und funktioniert einwandfrei Dankeschön bin total begeistert
Mandy
Der Code war super schnell bei uns und hat alles ohne Probleme geklappt....bin super zufrieden!!!!******
Mick
Fast and efficient ????
Matej
Great EXPERIENCE. Everything works like a charm after entering this right code. Thank you very very much!!! ;-)
Ali
Sehr schnell perfekt
Janine
Thank you so much.
Andrew
Thanks very much
Jack
Quick and Easy!!!
Abdullahi1
Thanks I'm happy for u ☺ is working
ALISTAIR WOOD
Very efficient.
Paul
Great service and so quick.
tututur
fuckfuckfuckfuck
Samantha Jones
Very positive and fast code was correct
Harsa swain
Thanks for getting no
Abaid ahmed
I spent £8 for the radio code and it gave me the wrong one
Nathan Avenell
Was a perfect code, no issues whatsoever
Marcel
Worked for our Fiesta MY 2007 with the CD 6000 radio. Thx a lot.
Ramana
Sir I know already this code . But when I entered the code it goes to wait time 30minutes. When I entered every time the same process will continue. Please rectify my problem sir
Martin
Very very pleased got the code right away.... Thank you
The serial number is a unique set of characters assigned to each Fiesta radio. It is the only way to identify a radio unit and calculate it's code.
1/3
The serial can be found on the case side label or in some cases, on the screen. To see the details, confirm if you have any of the models listed below or none.
2/3
To view the serial number on the screen, do the following:
Turn on the radio so that you can read "Code". If you read "Enter code", see
Press and hold buttons 1 and 6 for three seconds. With this, your unit starts scrolling different info for thirty seconds.
The serial number is the last one shown and has this format: V plus six digits. Example: V100221.
Note If you cannot see your V plus 6 digits serial at last, that's because some units don't display it. In that case, see:
2.5/3
To find the serial number of your Sony:
Turn ON the radio
Press and hold buttons 1 and 6 for several seconds to enter in service mode, time in which different info displays for 30 seconds.
The serial number is displayed next to last, with this format: SOCD1XBV123456
3/3
Turn on the radio and press and hold buttons 2 and 6 for several seconds until the serial number appears on the screen. The serial number always begins with the letter M followed by six digits.
3/3
The serial number of any Ford radio model can be found on the label attached to the radio box. To see this label, you must partially remove the radio.
How to remove:
All radios have four extraction holes at sides. These are designed for use with extraction keys that we can order on Amazon or eBay. However, we can also remove it using something like four nails or the wire of a crushed hanger. How to remove a radio without special tools
Once the radio is out, find your serial number in this format: M plus six digits. Example: M201001
3/3
All 6000 CD units have their serial number written on the box label, which becomes visible when the radio is removed. To remove yours, you need the special removal keys, which you can find on Amazon or Ebay by searching for "6000 cd removal tools".
Once you have the keys, removing your stereo only takes a few seconds. How to extract 6000 cd radio
You can see the serial on the top and side label in this format: V or M plus six digits. Example: V002011 or M201000
3/3
Turn on the radio so that you can read "Enter code"
Press and hold buttons 1 and 6 for a few seconds
The serial number appears on the screen like this: FDD2004V123456
3/3