Ford 6000 CD Radio Code Generator
Calculate your Ford 6000 CD radio code by providing the unit serial number
Alert
Instant generated code!
Your radio code in three steps
Retrieve the activation code for your radio in the easiest way possible getting a 6000 CD code
Locate the serial
The anti-theft activation code is calculated from the serial number that identifies each radio: where to find the serial number
Calculate code
Enter your V or M serial and hit the calculate button! Check your details, make the payment and you're done.
All ready!
The radio code is shown instantly after making the payment. You just need to enter it in your radio to activate it.
6000 CD
2004 - 2007
How to get radio code
You can calculate the code for your 6000CD radio from the serial number that you can find on the screen or rear label. To make the serial appear on the screen, press and hold buttons 1 and 6 for three seconds. In the cycle that begins, the serial number appears last with this format V123456. See exact details and exceptions on locating my 6000 CD serial page. For step by step details you can also check our complete video guide. Once you have the serial number, enter it in the generator at the top of the page to start the unlocking process. You will have your code in minutes!
6000 CD
2008 - 2012
How to get anti-theft code
You can get the radio activation code from the unique serial number which identifies the unit. To locate this serial, it is as simple as turning on the radio and holding the preset buttons 1 and 6 for a few seconds. You should be able to see the serial displayed the last with this format V123456. If you can't see yours, see the finding serial exceptions page. Once you know what your serial number is, enter it in the generator above and follow the simple process to retrieve your code. It is simple and fast!
6000CD RDS
1998 - 2004
How to get the activation code
Get the anti-theft activation code for this unit from the M serial number that you can find on the label attached to the side of the radio. To see this label, you have to remove the radio, a process that is very easy and only takes a few minutes. See details here How to remove my radio. Next, use the generator at the top of the page to calculate the code for your 6000CD RDS unit.
How to enter your Ford 6000 CD radio code
Entering your Ford 6000 CD code serial V and M is tricky but easy.
Turn on the radio and make sure you read CODE.
Press button 1 until the first digit of the code appears on the screen.
Repeat the process with button 2, 3 and 4 to enter the remaining digits.
Press button 5 to submit the code. The music should start playing.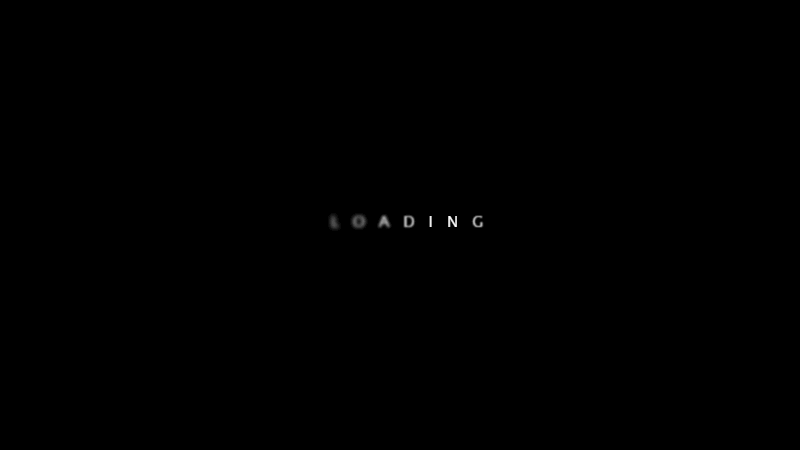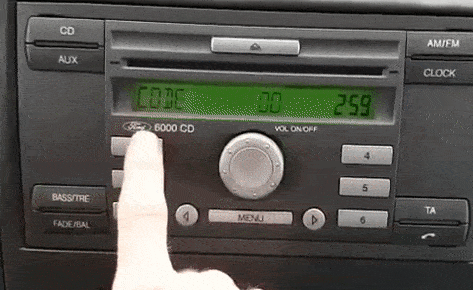 Frequent questions
The most common doubts based on what the people ask us by chat.
4.8
out of 5. Based in 674 reviews
Gustav
Fast and perfect
MODRIK
It's Working!!! fast service - thank you!!!!
Benno Buir
Perfect - worked instantly. Thanks!
Bára
Nice. Code works and I appreciate the manuals.
Luke
Fast quick and alot cheaper then going to a Ford dealer to get a code
Tomasz
Excellent !!! Thanks
Pavel V.
CODE je funkční, rychlé dodání. Velmi děkuji.
Roland
Thanks, het werkte voor mij.
Eugen
Code works without problems. Also I received the code immediately. Thanks
paul rawlins
code did not work
Vi li
The radio code doesn't work
Rod
Works perfectly
Nigel Parish
I've entered the code and it's returned to the first number flashing again. How do I set it?
Owen
Amazing thank you
Sefora
Pozitiv îmi place aceasta aplicatie
Robin
Great it worked
Ilia nikolov
Helo the code not vorking
John
Scammed of 7 bucks, code incorr3c5
Javi
Sigue sin funcionar la radio
Helmut G.
Hat sofort funktioniert. Perfekt
German
Hola el código no me ha servido
Rui Costa
Sem margem de erro obrigado.
Tineke Hierck
Code werkt niet I have no 9 in the display!
Ruben
Rápido y confiable
Sam k
Working now happy days great service highly recommended
Dane
Very Good. Easy to do.
Daniel
Code not working
Alea Einspieler
I can not tell you how happy you made me by getting my radio code!! I asked many garages and not one could help me!
John Wyatt
I hope this works ... if so money well spent. Remoal tools from wbay would cost more and take far longer to use
Eirik
Instant code delivery, no nonsense
Suzanne
The code you sent doesn't work….????
Jurgen Mehidri
Works like magic!!
Tino
It work very well
Nicusor
Foarte multumit
The serial number is a unique set of characters assigned to each radio. It is the only way to identify a radio unit and calculate it's code.
1/3
Please select the fabrication year of your 6000 CD unit to see the exact details.
2/3
To view the serial number on the screen, do the following:
Turn on the radio so that you can read "Code". If you read "Enter code", see
Press and hold buttons 1 and 6 for three seconds. With this, your unit starts scrolling different info for thirty seconds.
The serial number is the last one shown and has this format: V plus six digits. Example: V100221.
Note If you cannot see your V plus 6 digits serial at last, that's because some units don't display it. In that case, see:
3/3
The serial number of any 6000 CD RDS E-O-N can be found on the label attached to the radio box. To see this label, you must partially remove the radio.
How to remove:
All radios have four extraction holes at sides. These are designed for use with extraction keys that we can order on Amazon or eBay. However, we can also remove it using something like four nails or the wire of a crushed hanger. How to remove a radio without special tools
3/3
All 6000 CD units have their serial number written on the box label, which becomes visible when the radio is removed. To remove yours, you need the special removal keys, which you can find on Amazon or Ebay by searching for "6000 cd removal tools".
Once you have the keys, removing your stereo only takes a few seconds. How to extract 6000 cd radio
You can see the serial on the top and side label in this format: V or M plus six digits. Example: V002011 or M201000
3/3
Turn on the radio so that you can read "Enter code"
Press and hold buttons 1 and 6 for a few seconds
The serial number appears on the screen like this: FDD2004V123456
3/3
Turn on the radio
Press and hold buttons 1 and 6
Different information begins to appear. The serial number appears last in this format: V plus six digits. Example: V102021
2.5/3
Some units display the serial differently. In the last ten seconds, identify and copy the sequence that comes after "SN" and starts like this: "FDMCA1EV1234". Besides, the two digits (i.e. "56") that are visible in the sequence next are also necessary. The full serial number would look like this: FDMCA1EV123456
3/3