Blaupunkt radio code - Ford, Fiat, Alfa, etc
Generate your Blaupunkt radio code free of charge.
Alert
100% Working radio code
Finding the serial number
Remove your Blaupunkt unit and locate the side serial label. If it starts with BP, C7 or GM, then you can proceed to unlock. For some models, you may require to enter also the part number.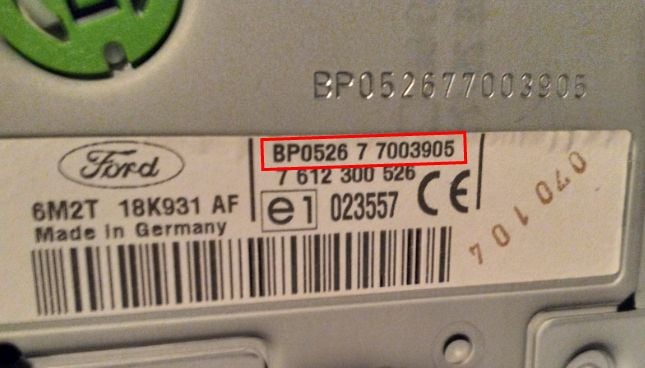 4.4
out of 5. Based in 7 reviews
Aaron
My code didn't work. My radio only has numbers 1-6
Ove Chr
Nice , fast delivery
Albu
The Best und The fast!!!
philip larter
a simple and quick method of code retrieval,well worth the effort.
Antonio b.
My radio works like new now, thanks for providing with the correct code!
Yuris
Car radio code unlock Calculators [spam_link_deleted]
andy
Is fully free and works!