Ford 6000 CD Radio Code Generator
Calculate your Ford 6000 CD radio code by providing the unit serial number
Alert
How to get Ford 6000 CD code
Radio asking for code? Unlock it now! Works for any 1998 - 2012.
Serial number
All the info you need to unlock your 6000 CD unit is the serial number. To find it, see where to find the serial number
Calculate code
Do you have found your 6000 CD serial? Enter it in the generator and hit CALCULATE! It works for V and M series.
All ready!
Your 6000 CD code is displayed on the screen instantly after making the payment. Paypal and Card are accepted.
How to enter your Ford 6000 CD radio code
Entering your Ford 6000 CD code serial V and M is tricky but easy.
Turn on the radio and make sure you read CODE.
Press button 1 until the first digit of the code appears on the screen.
Repeat the process with button 2, 3 and 4 to enter the remaining digits.
Press button 5 to submit the code. The music should start playing.
Get my radio code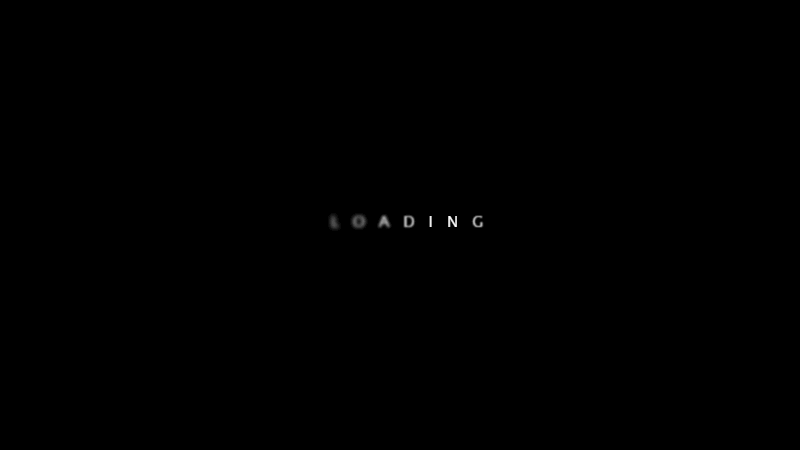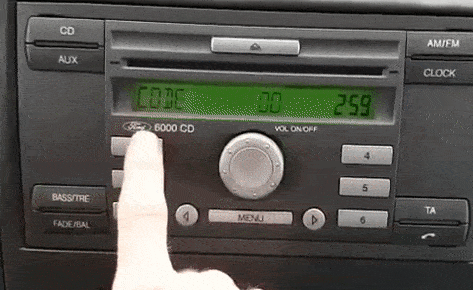 Frequent questions
The most common doubts based on what the people ask us by chat.
4.8
out of 5. Based in 499 reviews
Puiu Bucur
It worked like a charm
Peter Blanchard
Quick and easy
Tase
Focus 2007 with 6000 cd radio, holded 1 and 6 to get the serial, clear instructions, then I paid the fee and voila, correct code was displayed at the instant. Perfect service *****
Oliver
Code was provided on page at the instant, genuine website.
Andrey
100% accurate service. Enjoying my music again :)
Diaa Ajam
I need the code please my serial number is V020892
Peter
I have radio 6000cd and i need code but screen not show me serial number when i press 3 sec 1 and 6 buttons i dont have s/n only some date writting.please solution
Claudia
De top! Nota 10 ! Maxima rapiditate și ușor
Ian
easy peasy !!!! worked 1st time cheers
Leo
Worked fine thank youu!!!!!!!!!!!!!!
Ingo Müller
Top Service .......Thank you !!!
DAVID
RAVI TRES RAPIDE
Trabhardt
Perfekt und sofortige Code Ausgabe
V\.Maidnt
super easy to do very pleased
dave edinburgh
simple to folllow. Had my radio working again in minuites. they even show you how to get your serial number. coudnt be easier
William Wilson
Very easy to follow and insert new code. Should have done this months ago. Saved a fortune.
Andrew\.
Worked a dream, and considerably cheaper than Ford wanted, cheers.
Phill
excellent thanks
Sue O Reilly
It worked first time. Thanks!!
Muntadhar
Thanks for the help! It works
Saul
Working perfectly! Thanks !
Lee skipper
Brilliant worked first time excellent service many thanks
Mine says
Can u help...mine says to wait 26 mins
Eric
Works great
Marius tica
Got the code for my 6000 cd from 2008 successfully. Highly recommended service! Marius
John
worked 100% on my focus radio. Thanks for this awesome service
Simon
Was sceptical but no need. Great service, radio up and back running in 2 mins. Fantastic fast and efficient service.
Maurice McCarthy
I bought a used CD 6000 on eBay but they didn't send me the Keycode with it. Found FordRadioCodes on Google and Hey presto my problem was solved in minutes, entered the keycode supplied and up and running immediately! Thank you and well done Alex!
John hanrahan
Brilliant and cost effective, mine had wait 30 mins then put my code in and tunes are back.
Henry Ford
Couldn't get a better factory radio code service from FORD outside of office hours! Tried and trusted!
Márk
Isteni!!! Köszönöm
Roy
It worked first time no issues
tim
thanks that made my day!
MFW
Working! :-)
The serial number is a unique set of characters assigned to each radio. It is the only way to identify a radio unit and calculate it's code.
1/3
Please select the fabrication year of your 6000 CD unit to see the exact details.
2/3
To view the serial number on the screen, do the following:
Turn on the radio so that you can read "Code". If you read "Enter code", see
Press and hold buttons 1 and 6 for three seconds. With this, your unit starts scrolling different info for thirty seconds.
The serial number is the last one shown and has this format: V plus six digits. Example: V100221.
Note If you cannot see your V plus 6 digits serial at last, that's because some units don't display it. In that case, see:
3/3
The serial number of any 6000 CD RDS E-O-N can be found on the label attached to the radio box. To see this label, you must partially remove the radio.
How to remove:
All radios have four extraction holes at sides. These are designed for use with extraction keys that we can order on Amazon or eBay. However, we can also remove it using something like four nails or the wire of a crushed hanger. How to remove a radio without special tools
3/3
All 6000 CD units have their serial number written on the box label, which becomes visible when the radio is removed. To remove yours, you need the special removal keys, which you can find on Amazon or Ebay by searching for "6000 cd removal tools".
Once you have the keys, removing your stereo only takes a few seconds. How to extract 6000 cd radio
You can see the serial on the top and side label in this format: V or M plus six digits. Example: V002011 or M201000
3/3
Turn on the radio so that you can read "Enter code"
Press and hold buttons 1 and 6 for a few seconds
The serial number appears on the screen like this: FDD2004V123456
3/3
Turn on the radio
Press and hold buttons 1 and 6
Different information begins to appear. The serial number appears last in this format: V plus six digits. Example: V102021
2.5/3
Some units display the serial differently. In the last ten seconds, identify and copy the sequence that comes after "SN" and starts like this: "FDMCA1EV1234". Besides, the two digits (i.e. "56") that are visible in the sequence next are also necessary. The full serial number would look like this: FDMCA1EV123456
3/3